WELCOME TO THE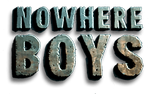 WIKI
Set in the fictional suburb of Bremin, the series follows four mismatched year ten students–Felix Ferne, the Goth, Andrew "Andy" Lau, the Nerd, Sam Conte, the Golden Child and Jake Riles, the Jock – who would never be friends.
The boys are unwillingly grouped together during a school orienteering excursion in the forest and get lost. After they spend a terrifying night in the forest, they return to Bremin and discover that they have come back to a parallel world where they were never born. Nobody, including their family and friends recognise who they are, and all public records of them have vanished
Community content is available under
CC-BY-SA
unless otherwise noted.